Generated Forms
QuickerNotes automatically generated forms based on your form templates, send rules you create and services being booked on Mindbody. When a set of rules for a form are met, we generate the form and email a link to it to the email you have specified in the client's Mindbody profile.
What your client's see
Since this process happens automatically, it is important to show you what your clients will see when a form is generated form them by QuickerNotes. The following is an example email that your client will receive.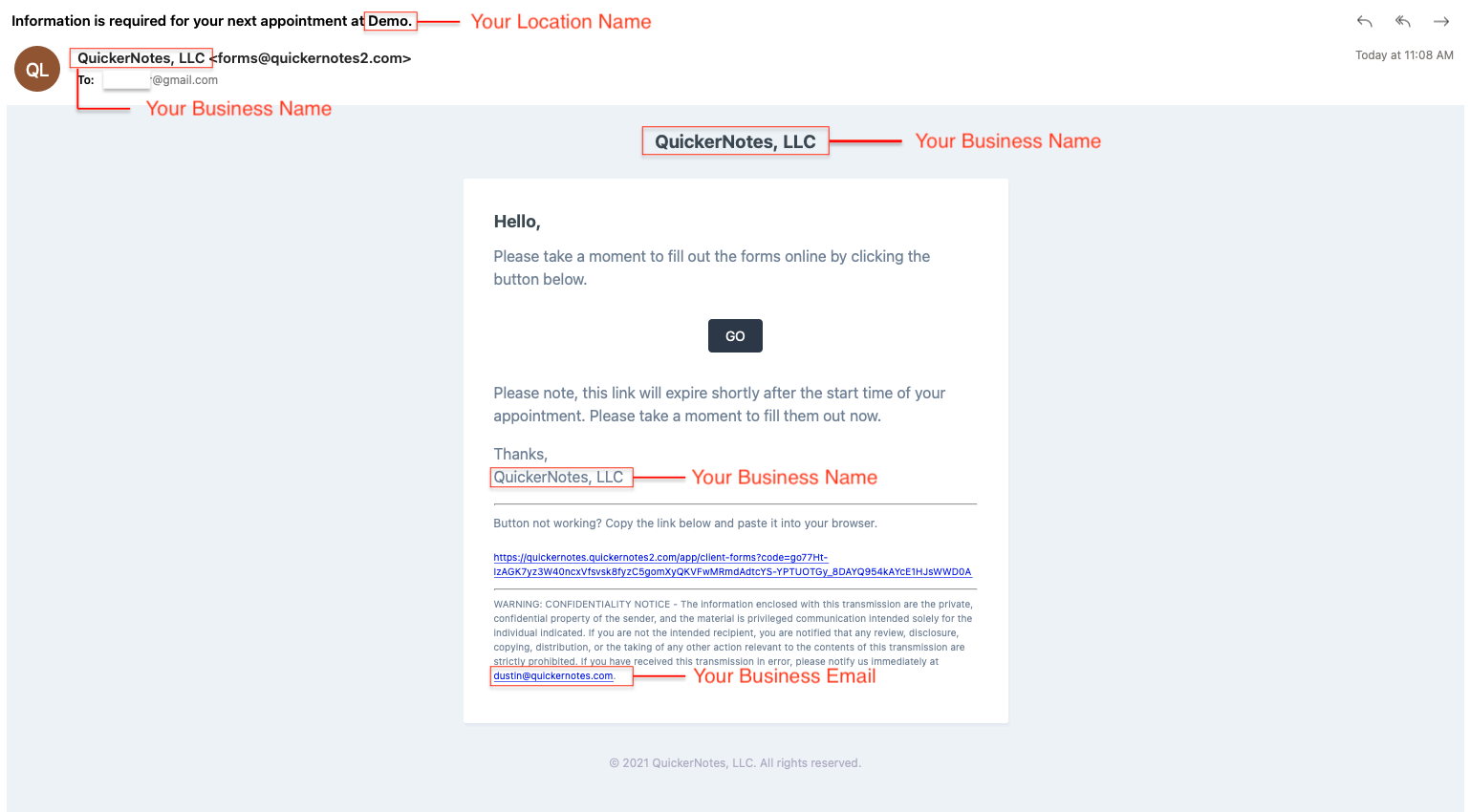 Example client forms email.
---
Clients without email addresses
If a client books an appointment and has a missing email address, QuickerNotes will automatically add a note to the corresponding appointment to alert your staff. This note will be displayed on the appointment note in Mindbody automatically.
At this time, your staff will have to add the email to the client's profile in Mindbody and manually send the intake forms email from the client's QuickerNotes profile.

Example note on appointment when client does not have an email address in their Mindbody profile.